This weeks theme for The Gallery is

8pm

.
In our house 8pm is better known as 2000 and it's chill out time. We have no young children, Dinner is eaten and the washing up is done, it's time to sit on the sofa and update all of Badger Boo's social media. This is the best time of the day as a lot of his fans are abroad,
so we are able to catch up with a large proportion of them at this time.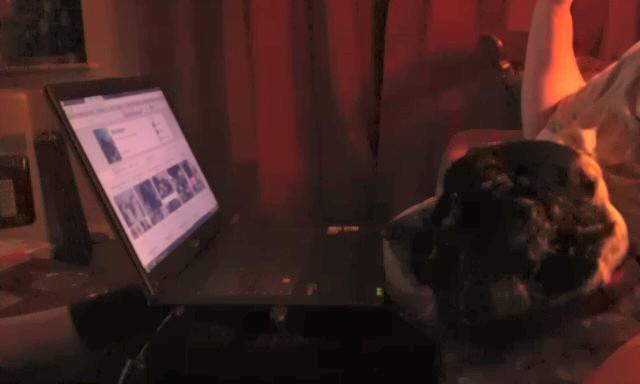 I didn't take this picture of us, hence the quaility!
Yes he's a dog and it's a bit bonkers but it is great fun and we have met some of the most wonderful of people.
If you want to see what other people get up to at 8pm, pop over to Sticky Fingers and check
out the other entries.